Sound Essences
An essence for brining a sense peace - allows the energy system to gain a sense of freedom, inner contentment, peace of mind, complete state of tranquility and serenity. To be silent, to be in the I am
To purchase a bottle of Peace Essence click picture below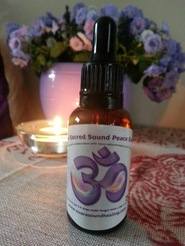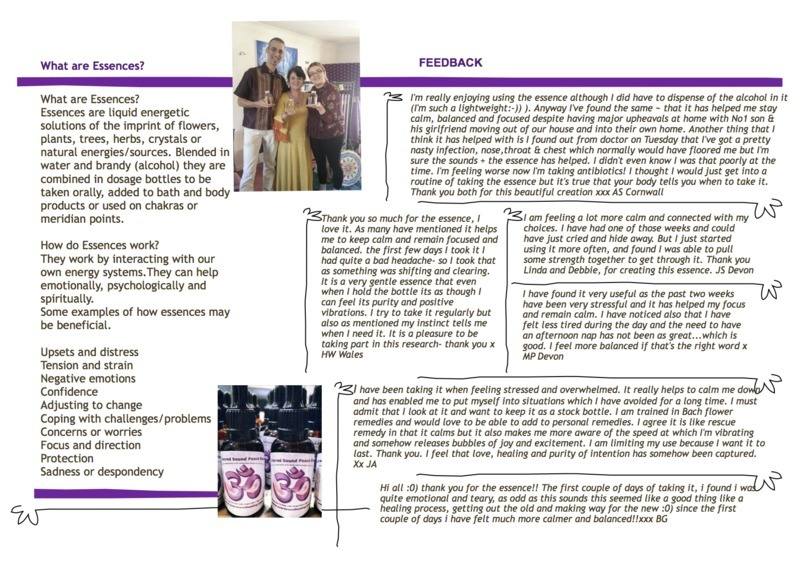 SUARA SACRED SOUND ESSENCES
I am working with Debbi Walker owner and founder of Suara Sound Academy to make Suara Sacred Sound Essences. The first essence is available now. We made the Mother Essence on 31/12/2013 which was bathed in the Sound Puja (sacred sound ceremony) done with Olivier Maxted on 31/12/13.
Debbi's website http://www.suarasoundhealing.com
Olivier's website http://www.soundbathhealing.com/about-us/about-olivier-maxted
What are Suara Sound Essences?
It is a sound essence. A liquid that holds the vibrations of sounds captured from a sound Puja done on 31/12/13 by Debbi Walker founder of Suara Sound Academy and Olivier Maxted. (please see Debbi's description for the work and process of creating this amazing sacred space) In making this essence it was our intent to capture the sounds, the vibrations and the overall amazing energies of the environment into a essence that could be taken orally and/or added to bath and body products. The fact that it was made using the scared sounds of tuning forks , pipes, voice, flute , drums and didgeridoo, in Callington, Cornwall at such a special time of year with the endings of 2013 and beginnings both with the Calendar and new moon only adds to these energies and So ..........the First Suara Sacred Sound Essence was made and affectionately named Peace Essence.